Good Friday - Promo!
This offer has expired
This weekend, April 6-8th 2012, I am giving away a page from The Christopher Chronicles and offering a promo code for $5 off. To get your copy shipped directly from Createspace, e-mail tccinfo@me.com. An auto reply will be sent to you with the link and the promo code. Happy Easter!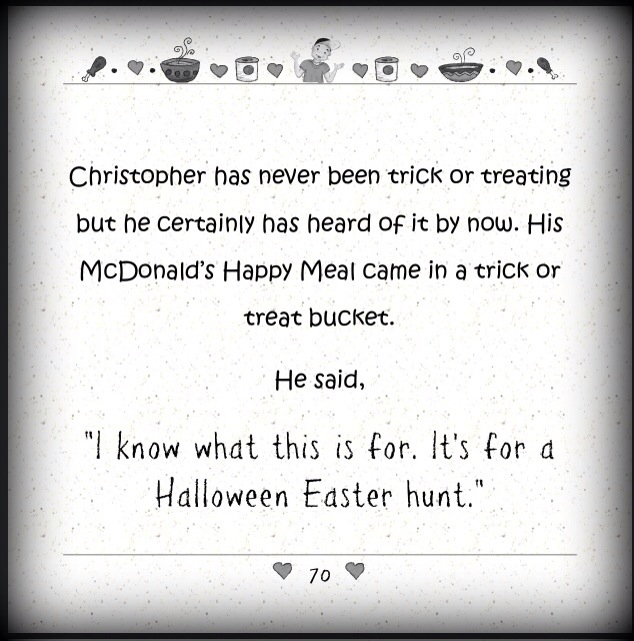 ~~~~~~~~~~~~~~~~~~~~
To share this article on Facebook, Twitter, etc. click Share article in the comments section.
If you enjoy kids quotes and anecdotes search this blog for The Christopher Chronicles.
We have a book too! Click the link below:
~~~~~~~~~~~~~~~~~~~~
Today I am linking up with Jenn at …so this is love…for Kid Quotes Friday!
Go see what else is funny!