Hurricane Blog Fodder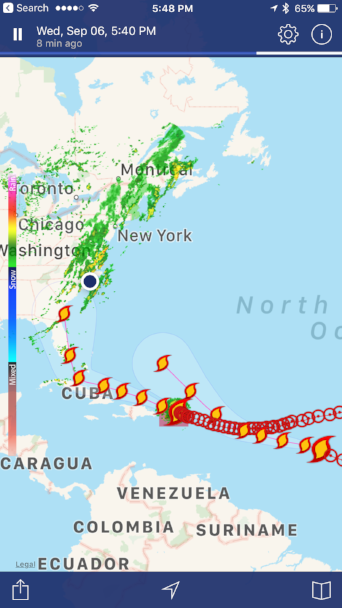 THE BIG PICTURE IS VERY UGLY
I've got THIS app on my phone called NOAA Radar Pro, where I can track hurricanes way before they become a threat.
We live where the blue dot is.
I've got another nifty app on my iPad called Hanx Writer. It's sounds just like typing on a typewriter and I love it. It's the perfect app for let your fingers do the walking. Before I know it, BOOM, I've got a blog post. Please forgive any typos, they are etched in the app.